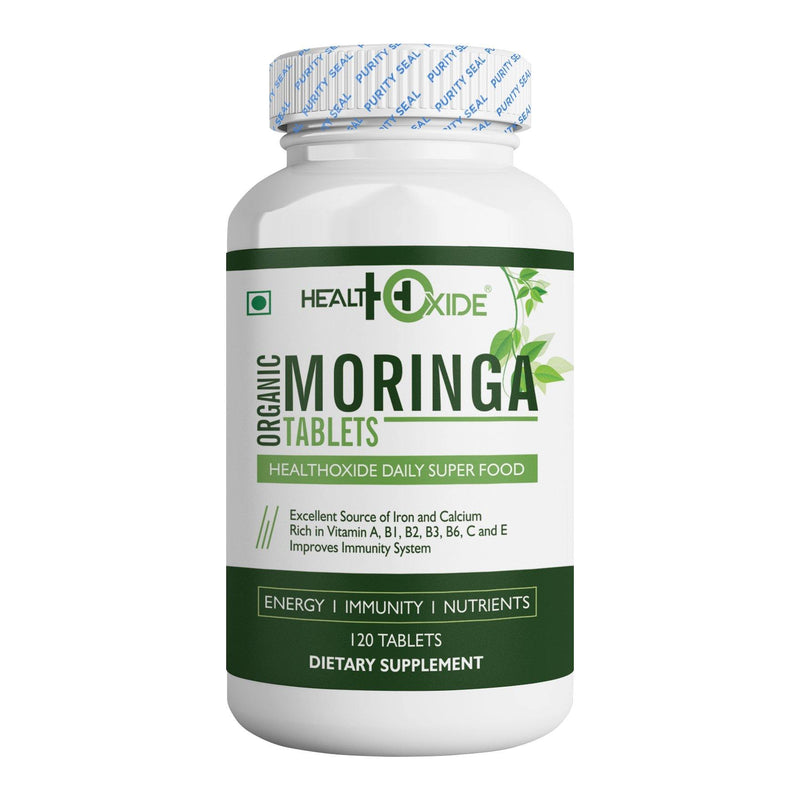 100% Organic Moringa Tablets-(120tabs)
100% organic moringa
Available in powder because of 5 g dosage which is not possible by capsule.
HealthOxide Moringa Contains Approximately 20 Types Of Amino Acids, 46 Types Of Antioxidants, 36 Anti-Inflammatory Compounds, vitamins and minerals.
Moringa Leaves powder is a Good Source Of Bio Available Quality Protein & Dietary Fiber.
100% Organic Ayurvedic Moringa Tablets
great product
Good to see tablets in glass bottle not in plastic bottle. Tablet easy to take. ????
awesome
This is such a natural product having no side effects, is such a wonderful blessing, cost effective and easy to take, really feel the positive effect n change after using this product and i recommend you to buy this.
very goood product
After 1 bottle i came to know this is best product.
Details of Organic Moringa
Healthoxide Organic Moringa tablets contain organic Moringa leaves powder, which is directly sourced from farmers. After the leaves are powdered, they are processed into tablets. Our special immunity blend is then added to the powder, creating tablets with 90 nutrients and 46 antioxidants.
✅More Protein than eggs ✅More Vitamin C than oranges ✅More Vitamin A than carrots
What does the product do
Support digestive health
Skin & Hair care
Loses weight
Boosts immunity
Trusted By Thousands Customers
Direction To Use
Take 2 tablets once a day or as directed by your healthcare professional.
LAB TESTED
NON GMO
GLUTEN FREE
SUGAR FREE