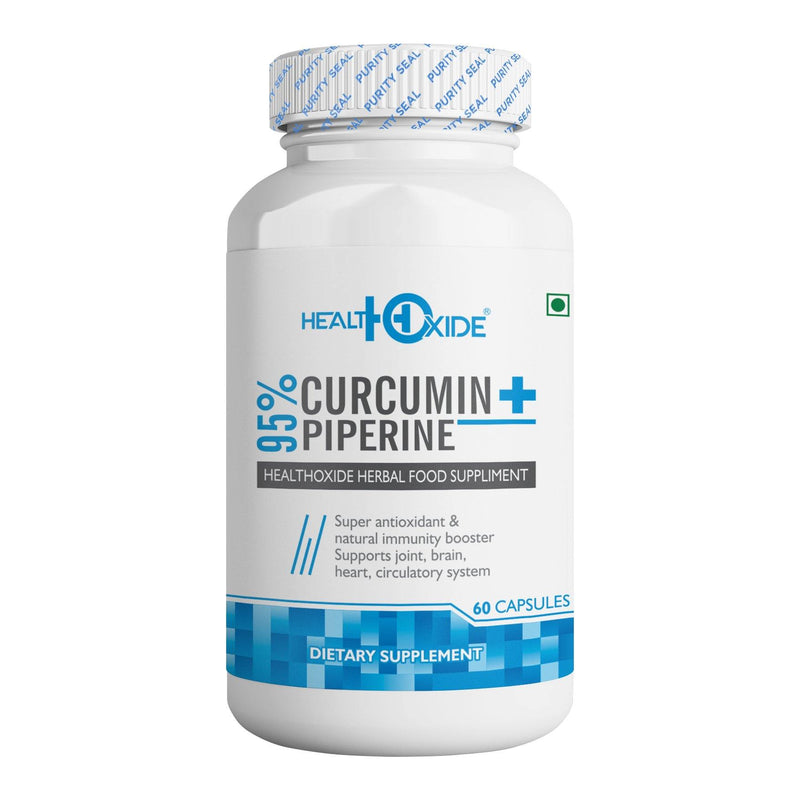 Curcumin 95% + Piperine 95% - 60 Veg capsules
HealthOxide Curcumin is a natural antioxidant and immunity booster.
Packed with 95% piperine with curcumin extracts to boost performance.
Helps maintain a healthy inflammatory response.
Helps to maintain a healthy liver and protects brain cells.
Ayurvedic Immunity Boosterr tablet with Curcumin 95% + Piperine 95% - 60 Veg capsules
good product
I had ligament tear near my ankle , and later pains around knees when playing sports .. I gave a try and noticed 80% of pain reduced ..so then realized I should give this to mom and see , as she have knee pains from years due to cartilage issue. I know many folks have same problem, guess what ? Her pain got reduced alot , she can do the work now without feeling the pain .. she told me that her major problem was the pain pulling feeling ..like someone pulling nerves , that totally went off
superb
Great product with great advantages and minerals
good product for immunity
The capsules are made of herbal contents and can be used without any side effects. The goodness of turmeric keeps your body detoxed and keeps your skin fresh and young. The capsule were well packed and the box was sealed properly..
must try
When I woke up after taking your product for two weeks, there was a difference in my range of motion in my neck which has been the stiffest part.
must buy
I have already recommended it to a friend with scoriatic arthritis.
Details of Curcumin 95% + Piperine 95%
An extract of turmeric root and Curcumin 95% is a Polyphenol which is having very high concentration of powerful Curcumionds, the active ingredient in turmeric. Clinically proven Curcumin 95% is shown to protect cells from free radical damage which is having ability to support joint, brain, heart, circulatory system.
What does the product do
Super Antioxidant
Improves Heart Health
Sharp Brain
Boosts Immunity
Trusted By Thousands Customers
Direction To Use
Take one or two capsules daily or as directed by dietician.
LAB TESTED
NON GMO
GLUTEN FREE
SUGAR FREE